There needed to be a seamless transition
Orchestral percussion sections have their own rigid demands. Hardly any of them apply to the drum kit, especially in a modern sense.
One is not better than the other. Two completely different scenes require separate tools to perform at a high level. So why are drum set players' stick assortments accompanied by concert percussion mallets?
You've chosen sticks and maybe even brushes that bring out the best for your touch on the kit, then things get a little murky in mallet world. Even if they manage to last a few drum set gigs, those percussion mallets are probably throwing off your balance.
A familiar feel
Our 5A diameter drumsticks are just about as smack dab, middle-of-the-road as you can get for stick feel. This became the central design element for Meinl Stick & Brush Drum Set Mallets. Using the exact specs and material as our 5A American hickory drumsticks for the handles, these mallets offer the same solid feel as drumsticks so switching to them is totally seamless.
But feel isn't the full story
Serving the necessary sounds in a highly intentional, simplistic and durable style, our Drum Set Mallets pull rich tones from toms and cymbals with varying degrees of attack from super soft to hard. Thunderous tom grooves and soft cymbal swells are possible because of our three expertly crafted felt mallet head styles—each with their own shape and firmness for a specific touch.
And they last.
Available in three distinctly different mallet head types outfitted with 5A hickory handles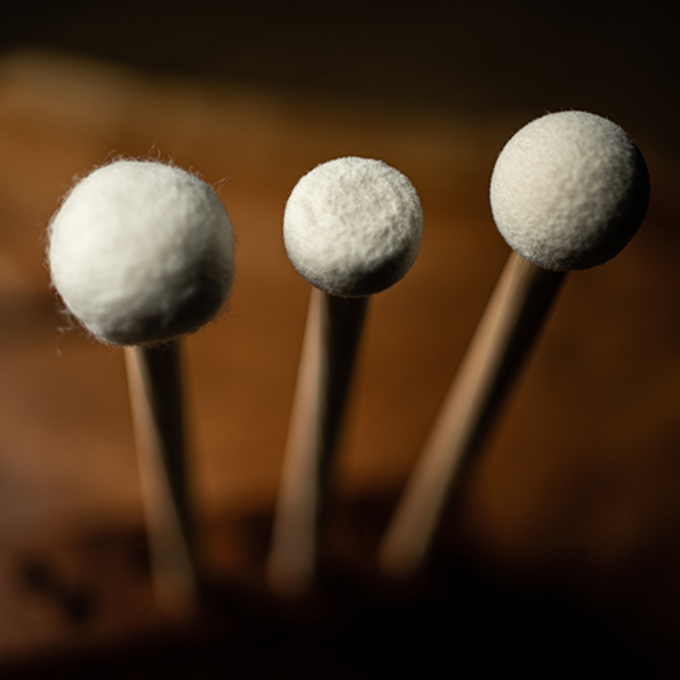 Durable felt heads for the drum set
Super soft — hand-sewn for a super soft attack that's great for drawing out low tones on the drums and effortless, smooth cymbal swells (model no. SB400)
Medium — with the most versatility, this mallet can deliver long crescendos and punchy tom grooves (model no. SB401)
Hard — for an authoritative attack, the hard felt Drum Set Mallet is made for thunderous toms and big cymbal crashes (model no. SB402)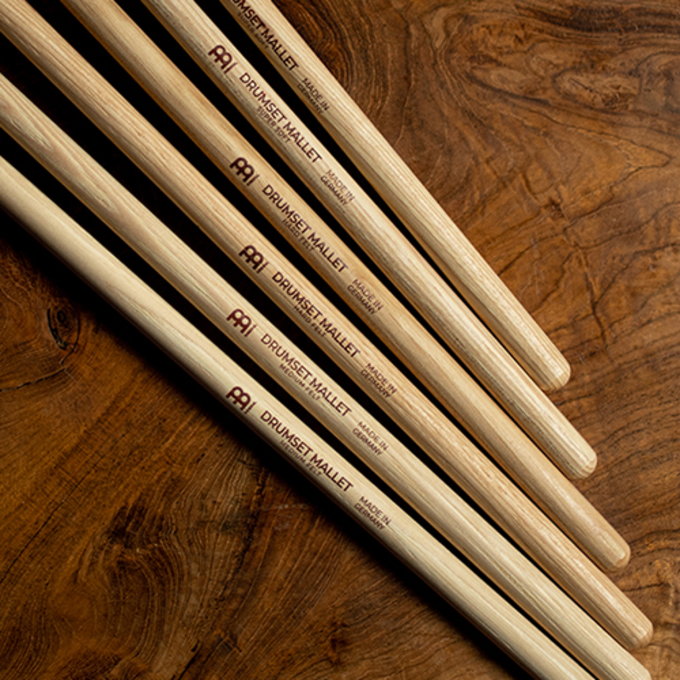 5A diameter United States hickory
Every Meinl Stick & Brush Drum Set Mallet is outfitted with a 5A wood handle made from premium United States hickory—the same used in our 5A drumsticks. Diameter 0.565".
This makes the mallets feel like a regular drumstick.
The transition is seamless. You can switch between the mallets and sticks without having to re-adjust your balance to get used to a whole new feel.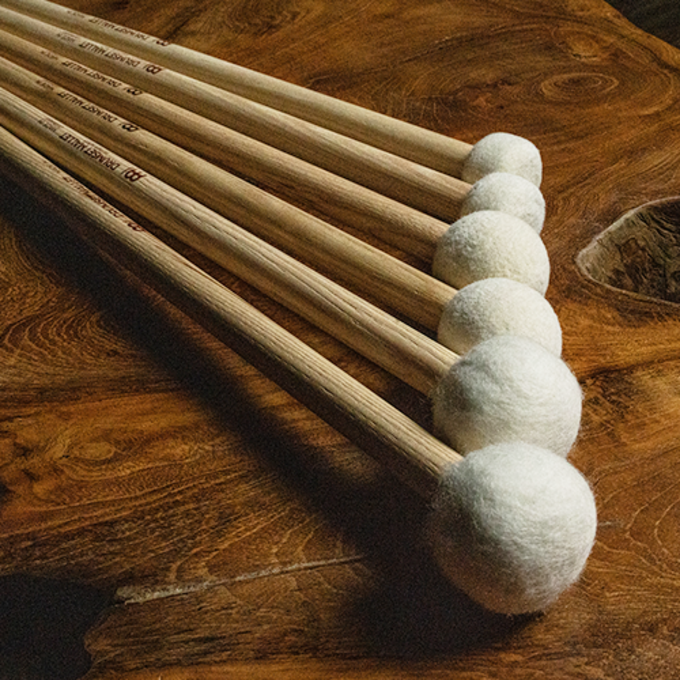 Be prepared
Mallets are not a one-size-fits-all tool, so having two or more pairs with varying head firmness between them leaves you prepared for any situation.
Our easy to understand (and play) drum set mallets are a simple, yet highly functional and refined option for dialing in the right amount of attack for any piece of music.
Meinl Stick & Brush Drum Set Mallet tech specs
Designed specifically for the drum set
Available in super soft, medium and hard felt heads
Made in Germany
Size 5A United States hickory handles (0.565" diameter)
Highly durable for drumset grooves
Felt mallet heads pull a rich sound from drums and cymbals
Sold in pairs